GPS Treasure Hunt
Teambuilding with I-Pads – Discover and explore Barcelona by completing challenges and competing against your colleagues with our innovate GPS Treasure Hunt activity.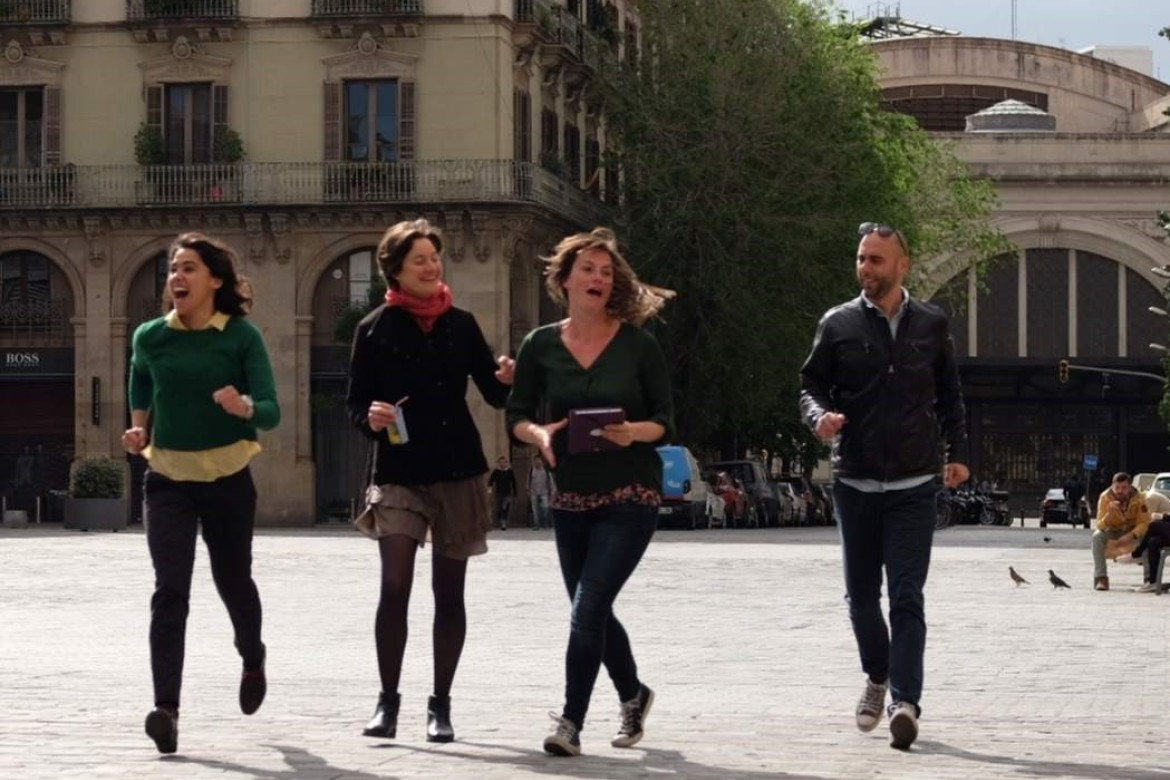 Guaranteed to hit the mark and motivate your team
Using our unique GPS App and I Pads, our City Explorer takes you on a magical mystery tour around Barcelona whilst enabling you to take part in a competitive, fun event with your colleagues, seeing the sites as you go.
The challenge is to locate the GPS 'hotspots' and navigate around the city to crack the clues, complete the challenges and earn as many points as possible. Only when your GPS verifies that you are in exactly the right location will your team be able to activate the hotspot and attempt the challenge.
A live scoreboard, penalty points for incorrect answers and exciting timed challenges add a real-time competitive twist to this game.
Our innovative technology allows teams to compete live against each other regardless of where they are as they can see where the other teams are located and know exactly how many points they have
This is a great way to get out and about to experience Barcelona in a fun and interesting way and with a wide range of possibilities available, (we can take this activity to any part of the city as well as other popular destinations such as Sitges, Tarragona and Girona or even further afield) our Multi-City GPS Challenge is guaranteed to hit the mark and motivate your team.
We can also offer you some great new themed treasure hunts such as The Apprentice, The Olympic Challenge, Casino Royale or Code Breaker
Let's get started
Get in touch today to start your adventure with a free quote for this activity.
We recommend
You might also like these activities