Barcelona Olympics
The Barcelona Olympics is great competitive team activity that include a variety of fun games that are both challenging mentally and physically. Which team will be awarded the gold medal?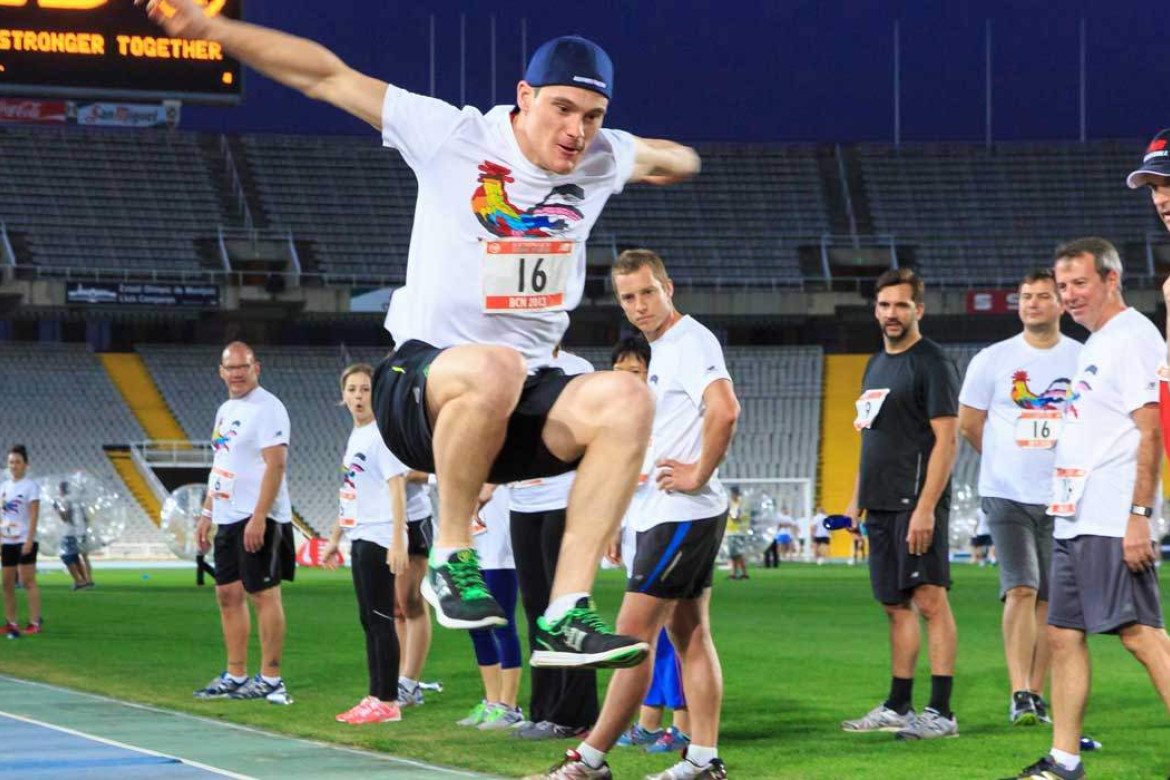 Re-create all the magic of the Olympics during this 3 or 4 hour test of skill, stamina and teamwork.
Depending on the size of the group, you will have up to 10 games to play which will be completed using our rotation system – especially designed so that all the teams get to confront each other during the activity.
The chosen activities can be sports based, such as the tug or war, bubble football, the long jump or relay tennis, but we can also add more traditional team building games,such as Giant Jenga, the Spiders web or the Waterpipe, to add more variety to your event.
The great advantage of the Olympics is that we can take the activity to various locations, including Barcelona's Olympic Stadium, the beach or the grounds of your hotel. As previously indicated, the activities described above can be changed for others and the company's input in deciding the games is important as it makes sure that we have the right balance of events.
Let's get started
Get in touch today to start your adventure with a free quote for this activity.
We recommend
You might also like these activities