The Graffiti Challenge
Let our graffiti artists guide and inspire you into creating your own graffiti masterpiece with our much acclaimed Graffiti workshop.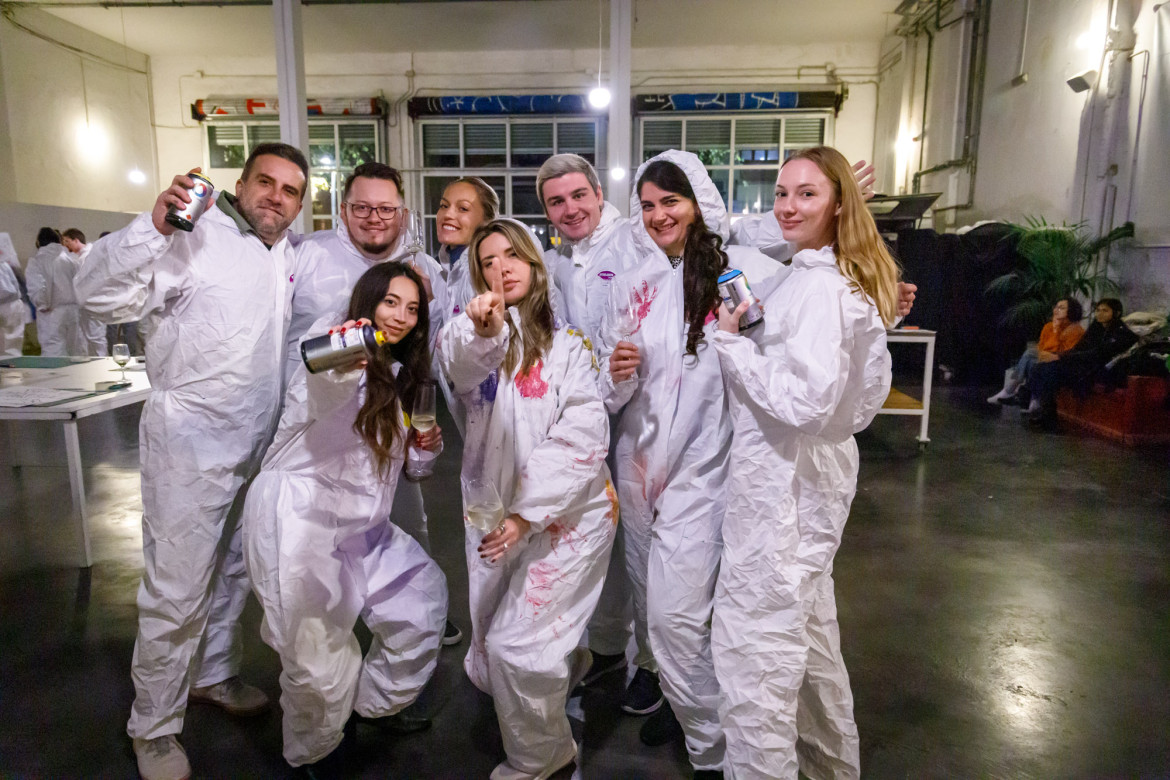 Make your own graffiti mural, painting or even take part in our city graffiti rally, where you will come into direct contact with Barcelona's vibrant urban and street art scene.
Art in the form of graffiti has, along with hip hop music, developed into an ideal way of communicating to a wider audience for a number of people and Barcelona is a living example of this.
The aim of our challenge is to bring people together by getting them to paint a large mural or, if preferred, individual team canvases using spray paints and an urban painting style.
The participants can be guided by our expert graffiti artists, asked to incorporate their company's work ethic, slogan or logo into the painting, or simply given the freedom to be as creative as possible – we can set up the event to your requirements. We provide all the equipment and this includes the spray paints, protective masks and a DJ who will provide a musical background.
If you prefer a more generic street art experience, then you might want to try our street art rally, which includes the graffiti painting as outlined above as well as some photographic challenges related to Urban art, imaginative team tasks and a skateboard challenge.
Let's get started
Get in touch today to start your adventure with a free quote for this activity.
We recommend
You might also like these activities