Money Heist
Is your team up to the challenge?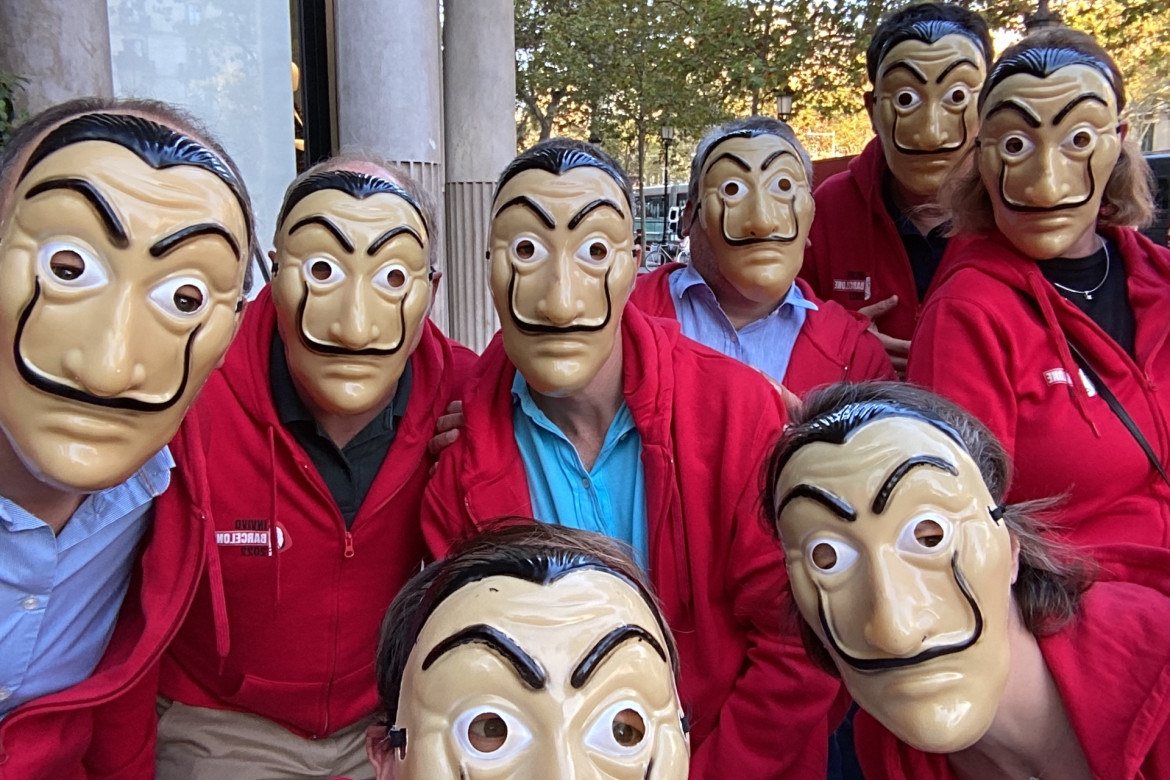 El Professor is looking for the perfect team to join him in Barcelona for the next Money Heist.
Be prepared to face mental, physical and daring challenges to prove you have what it takes to be his team – only the best candidates will be selected.
During the introduction, teams will be briefed by El Professor's assistant, who will delegate each team a name (the name of a city, in keeping with the money heist theme) and give each one an iPad, which will be used to locate the challenges. While attempting them, teams should avoid the national police, who are looking to catch you.
During the activity, teams will also have to choose team members to take part in 5 interactive challenges. When they have been completed successfully teams will be given parts of a puzzle, although they won't know that these pieces signify until the final challenge.
In accordance with the high standards demanded by El Professor, the participants will be tested on their ability to survive, counterfeit, break codes and plan every detail. In order to be recruited, team members will also be expected to demonstrate trust and show unity as well as loyalty.
Let's get started
Get in touch today to start your adventure with a free quote for this activity.
We recommend
You might also like these activities