The Gaudi Code
This is a competitive, team event where teams search for clues and information around the streets of Barcelona in order to unlock the mystery of the Gaudi code.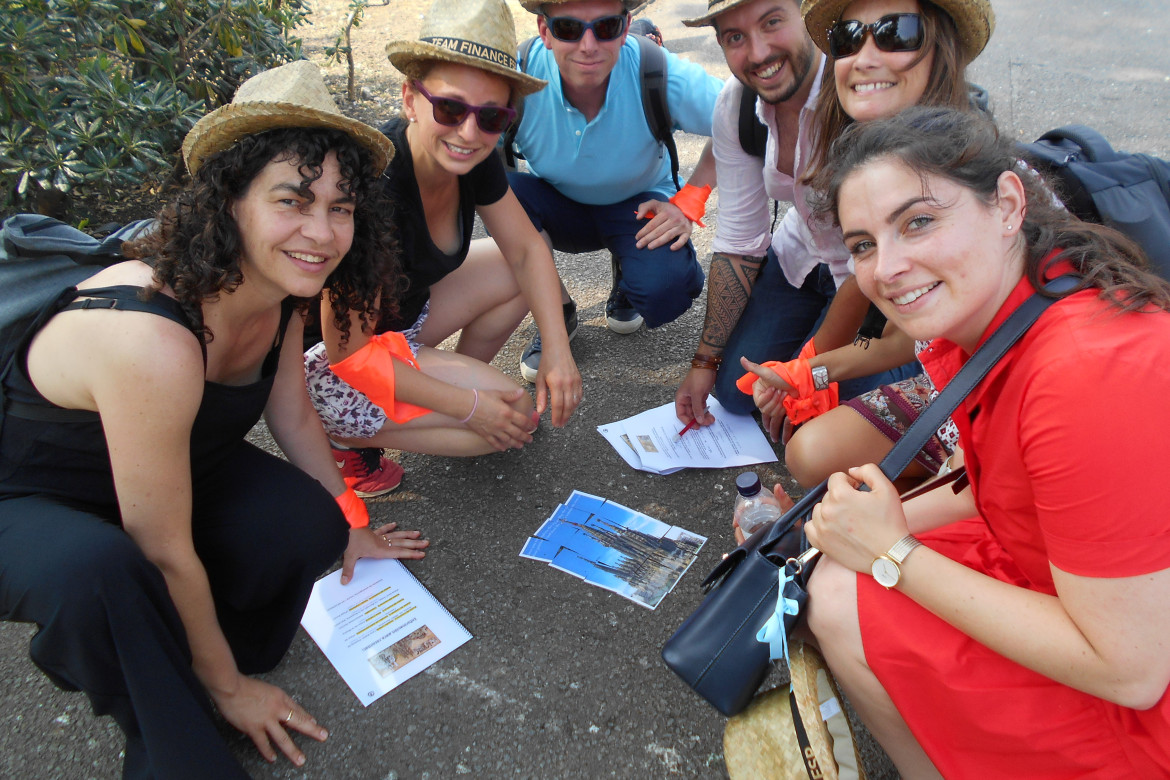 This is a fun, competitive activity where teams search for clues and information in order to complete challenges and discover the code Antoni Gaudi was associated with before his premature death.
If you are looking for a competitive team building activity in Barcelona that explores and elaborates on the works on Antoni Gaudi then this newly revamped activity is the perfect event for your group.
The teams have to locate and collect equipment that has been strategically placed around the centre of Barcelona. The teams also complete tasks and challenges based on Gaudi's work in order to collect all the equipment to finish the puzzle and unlock the cryptex. Once the time is up the teams have to then reunite with other teams and decipher the code from the information and equipment gathered from the challenge.
The teams are provided with all the clues from a road book, a cryptex, a map and a digital camera to help them complete the tasks and solve the Gaudi Code. This activity is also great fun using a GPS system where the clues are are set on a tablet or a Smartphone and the teams have to solve the riddle following the GPS game.
Let's get started
Get in touch today to start your adventure with a free quote for this activity.
We recommend
You might also like these activities