The Big Picture
Dalí, Picasso, Miro…? We give you the opportunity to re-create a famous painting under the guidance of our professional Artist.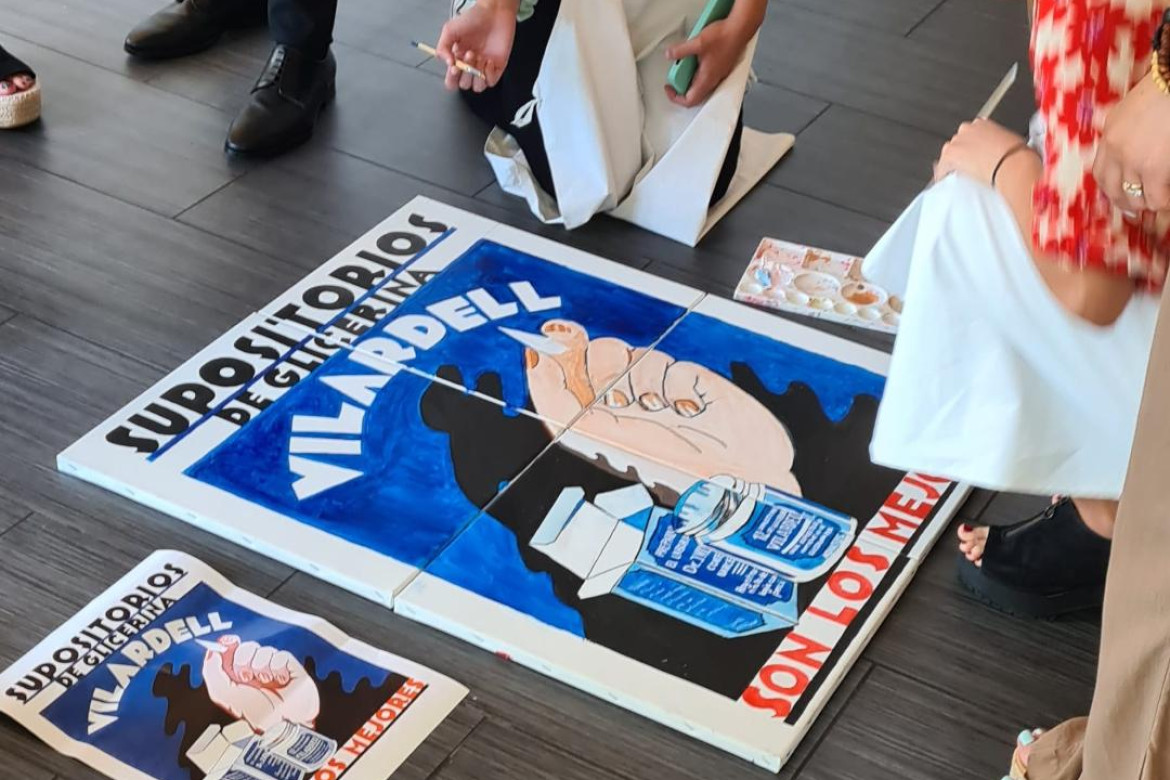 The key to complete the task successfully is to work on your own section but check the progress of the others.
The main task is to replicate a famous painting or bespoke image more relevant to the event, with each team taking a pre-selected section of the painting to copy. Using a 4' x 5' canvass and supplied paints, water, brushes and aprons each team will have to paint their section, so as to contribute to the finished "The Big Picture".
We insist that every member has both paint palette and brush so that everyone takes an active role in the event. The key to complete the task successfully is not just working on your own section but checking that your piece of canvas fits in to the whole, big picture.
For instance, when the canvassed are joined together, do the colours match, are buildings or people in the painting the same size or in the same place at the edges of the canvasses? Are scales correct and even, do perspectives align?
At the end of the activity the canvasses are usually butted to together on the floor so that everyone can see the fruits of their labours. This will create a "masterpiece" of over 16' high and 20' wide. However, before the painting can really be judged, the Barcelona Adventure team whisk the frames away and the activity comes to a natural close.
Time can then be spent from the stage capturing the behaviours and attitudes of certain teams and the different approaches taken. It is important to pick out the way in which people worked together and to pay reference to how this either does or doesn't work in the business arena.
This is a terrific and fun activity which captures the imagination of the delegates and really does throw them together in a very different set of circumstances. For large groups, we would recommend the reproduction of 2 paintings although each event can be adapted to suit the client's needs.
Let's get started
Get in touch today to start your adventure with a free quote for this activity.
We recommend
You might also like these activities
Top pick