Barcelona Bike Treasure Hunt
Discover Barcelona's most famous sites on a bicycle as a team. This activity is fun and competitive and involves all the challenges of a treasure hunt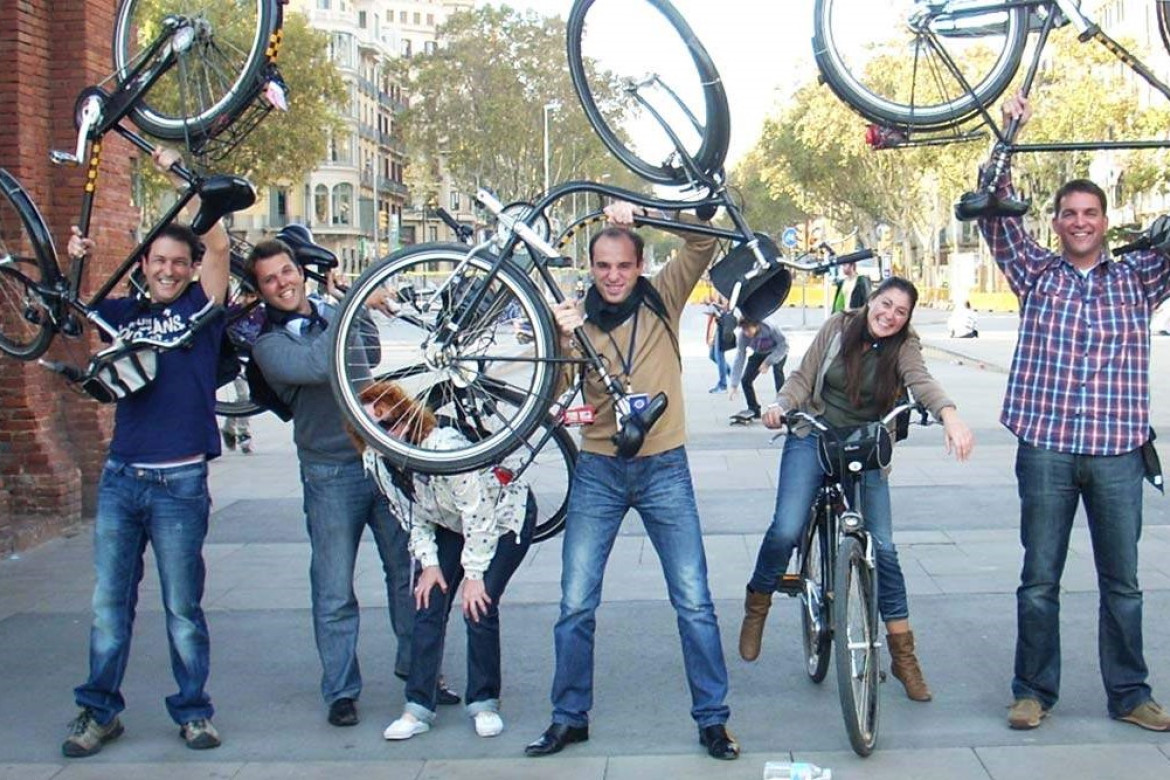 An exciting ride past some of Barcelona's most famous sites including the Gothic Quarter and the beach.
This is the perfect option for a group looking to have fun while discovering the benefits of cooperative teamwork. Groups will have to find specific spots, take pictures and give the correct answers to the questions regarding the gastronomy, curiosities and history of Barcelona. Don't miss this exiting ride past the most outstanding places in Barcelona including the gothic quarter and the beach, as it's a fun way to discover the history of Barcelona.
The action normally begins in the city centre, but we can be flexible with the starting point. After a safety briefing, each team will receive a map, a digital camera and the instructions, and a bicycle and a bottle of water for each participant.
As soon as everything is settled the game begins. Each team will have their specific route indicated on the map. The aim is to understand the indications and clues to find the places and get the correct answers to the questions. Part of the game can also include taking photos and performing other creative tasks. Two mobiles will be available at any time of the game in order to cover any misunderstanding or inconvenience during the activity.
On completion of the Gymkhana, the teams will make their way to the finishing point for a drink and wait for the winners to be declared.
Let's get started
Get in touch today to start your adventure with a free quote for this activity.
We recommend
You might also like these activities