Cava Tour
Groups can visit the internationally renowned Cava Winery of Cordorniu, located outside of Barcelona in the Penedés wine region.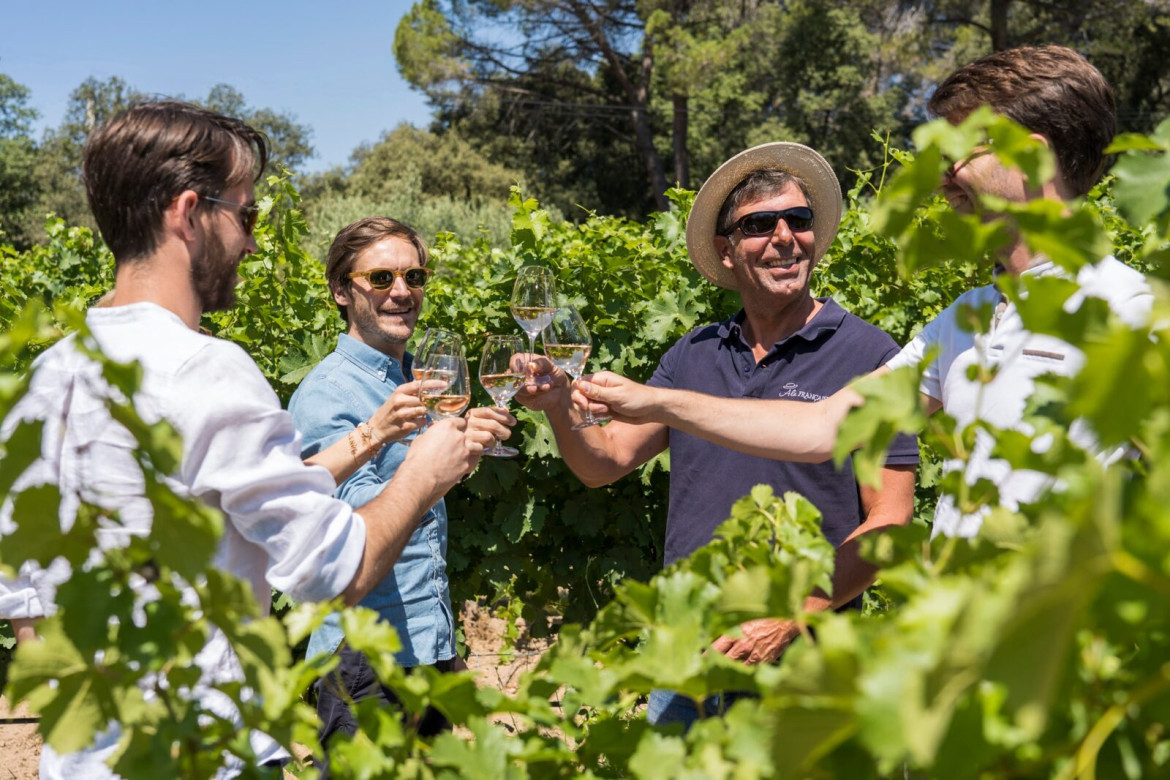 For those who love Cava then this is the tour we recommend.
The tour reveals the Cava making process using the "methode Champagnoise" and the essential cava tasting at the end.
We organised excursions and trips to visit the famous internationally renowned Cava Winery of Cordorniu, located outside of Barcelona in Sant Sadurni d'Anoia of the Penedés wine region, in Spain. D.O. Cava, which has a long-standing tradition of winemaking. Its most widely distributed product is Cava, the local variety of champagne.
During the trip, the guide will give a brief introduction to the cava growing region in order to familiarise the group members with the area.
After the initial welcome and check in the group are taken on a one-and-a-half-hour interactive tour of the vineyard during which the whole process, from the harvesting of the grapes, through fermentation to the actual bottling and tasting itself, is explained.
Once the tour has finished everyone has the opportunity to sample some of the vineyard's best Cavas which are accompanied by some light snacks and explanations about the wines you are drinking.
For groups who choose to do this tour in the morning, lunch can be arranged afterwards in a traditional rustic restaurant typical of the region, where groups get the chance to eat una parillada de carne, a selection of meats cooked on wooden barbeques.
One of the oldest wine making families in Spain, Codorníu have records dating back to 1551 of commercial wine production. Jaume Codorníu was the founding father of this 500-year-old wine making family. In 1659, the young Codorníu heiress, Anna, married Miguel Raventós. This was the merger of the two families, that are still linked in family in business today. The first Cava ("methode champenoise") wine was made by José Raventós, a direct descendant of Anna Codorníu and Miguel Raventós in 1872. He had studied the French traditional method of sparkling wine and brought these techniques back to Penedés.
Tragically, less than 15 years later the Phylloxera plague (North American insect that decimated European vineyards in the late 1800's) infested the vineyards of the Penedés. Business was obviously affected, but the family fought back with the most innovative viticultural techniques of the time and survived the dilemma. By the end of the 19th century, Codorníu was producing over 100,000 bottles of cava per annum.
Let's get started
Get in touch today to start your adventure with a free quote for this activity.
We recommend
You might also like these activities