Mosaic Workshop
Whether inspired by the works of Gaudi or producing a masterpiece of your own, you'll be amazed at what you produce during this mosaic workshop session.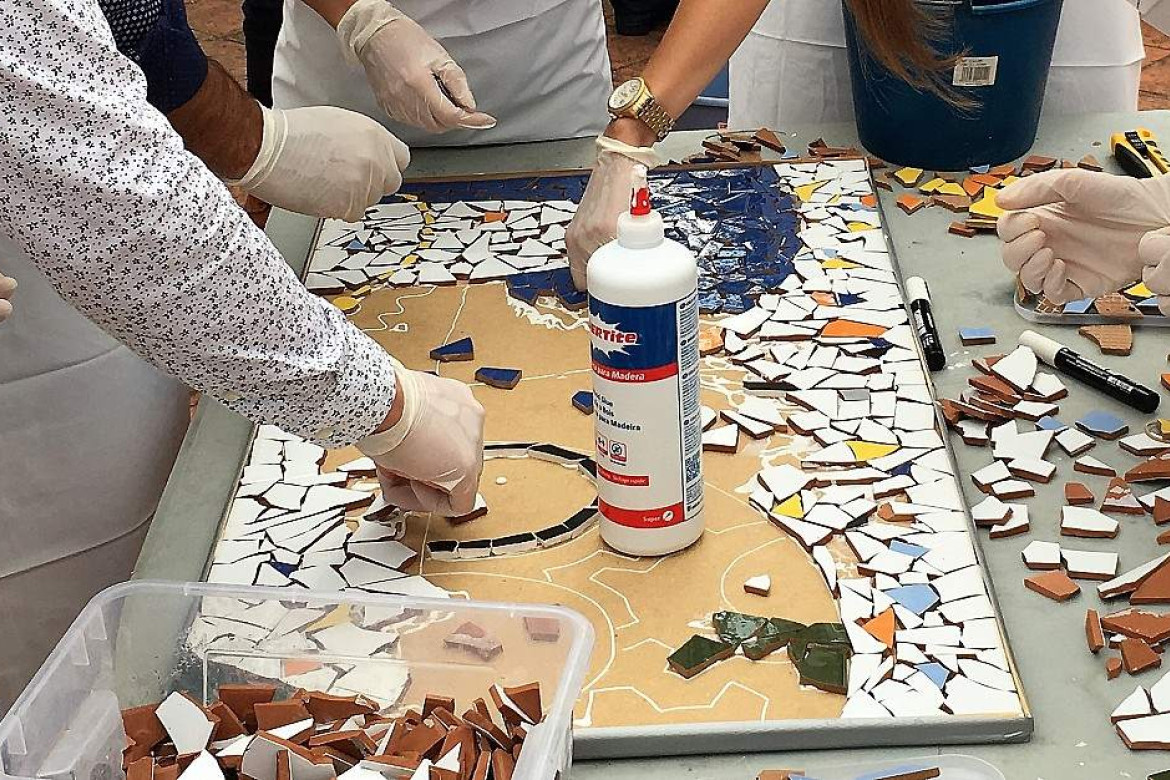 Learn the techniques that define Gaudi's work and show off your artsy side.
Mosaics were an important part of Antoni Gaudi's work and we are giving you the chance to recreate some of his masterpieces or produce something of your own. We can produce your own, tailor made workshop, ranging from the simple to the more advanced project.
Clients will learn about a brief history of mosaic and its applications before becoming familiar with the techniques and tools that you will need to implement during the workshop.
Typically, clients will be asked to produce a simple mosaic – a company logo is a good example – before being divided into smaller groups to produce the finished product. We can make this a competitive activity if so desired where teams are judged on their teamwork and quality of the final product.
You will receive expert, hands on tuition throughout the workshop from and you will be allowed to take home the finished mosaics.
Let's get started
Get in touch today to start your adventure with a free quote for this activity.
We recommend
You might also like these activities
Top pick

Top pick