Art and Wine
Our informal Art & Wine sessions are the perfect activity for teams looking for a relaxing, team experience after a long day of conferences and meetings.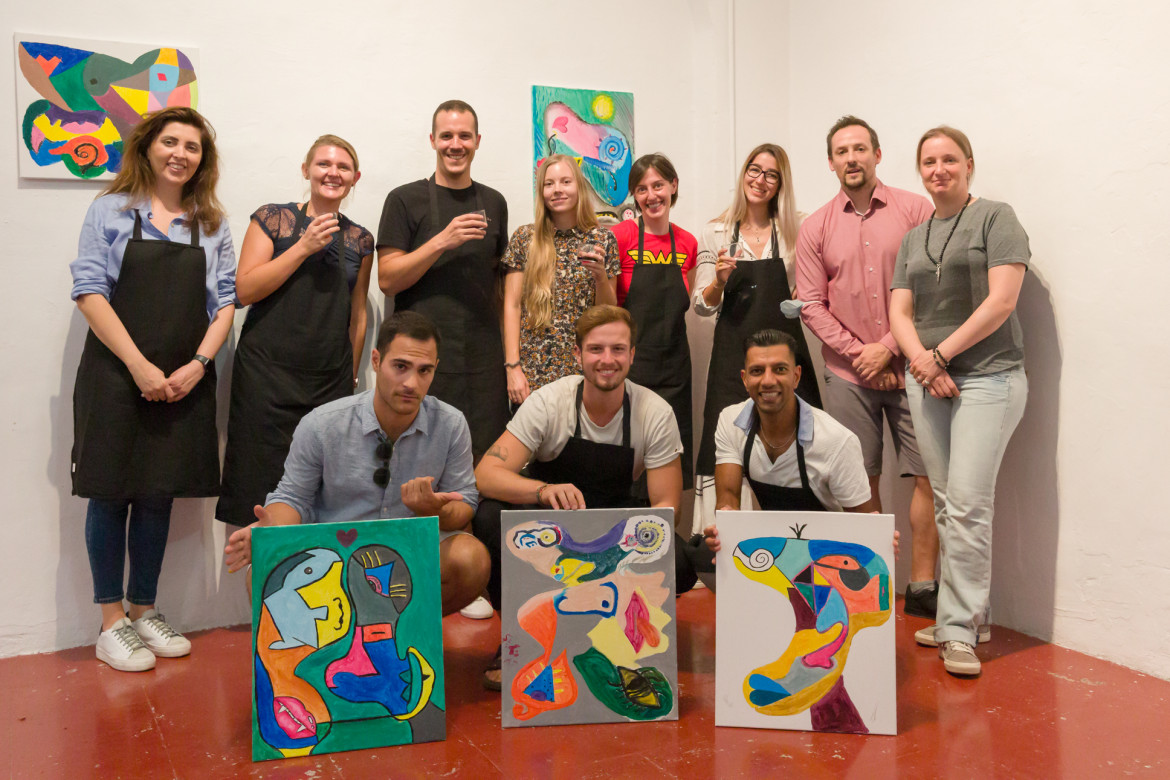 We take you to a private studio where you will be instructed and inspired by our group of resident Artists into producing either individual or collective pieces of art.
In this informal painting workshop, no previous experience or proven artistic ability is needed although you will be expected to let your imagination run wild as you reach for your creative side. All the necessary equipment is provided by us, and our team is on hand to help and inspire at any moment.
During the activity, wine will be served to all the participants while team interaction and participation will of course be encouraged. Please note that this is not a competitive activity as the emphasis is more on re-connecting with your work associates in an informal atmosphere – doing something together that perhaps you have never considered doing before.
Please note that the event can be tailor made to suit the needs of your group and the exact objectives and subjects of the workshop can be arranged in advance and in conjunction with our team.
Wine is offered to all participants although we can also offer non-alcoholic beverages and food, snacks and more complete gastronomic packages on request.
Let's get started
Get in touch today to start your adventure with a free quote for this activity.
We recommend
You might also like these activities