Paintballing
Hone your team communication skills and put your organisational skills to the test in this very competitive activity.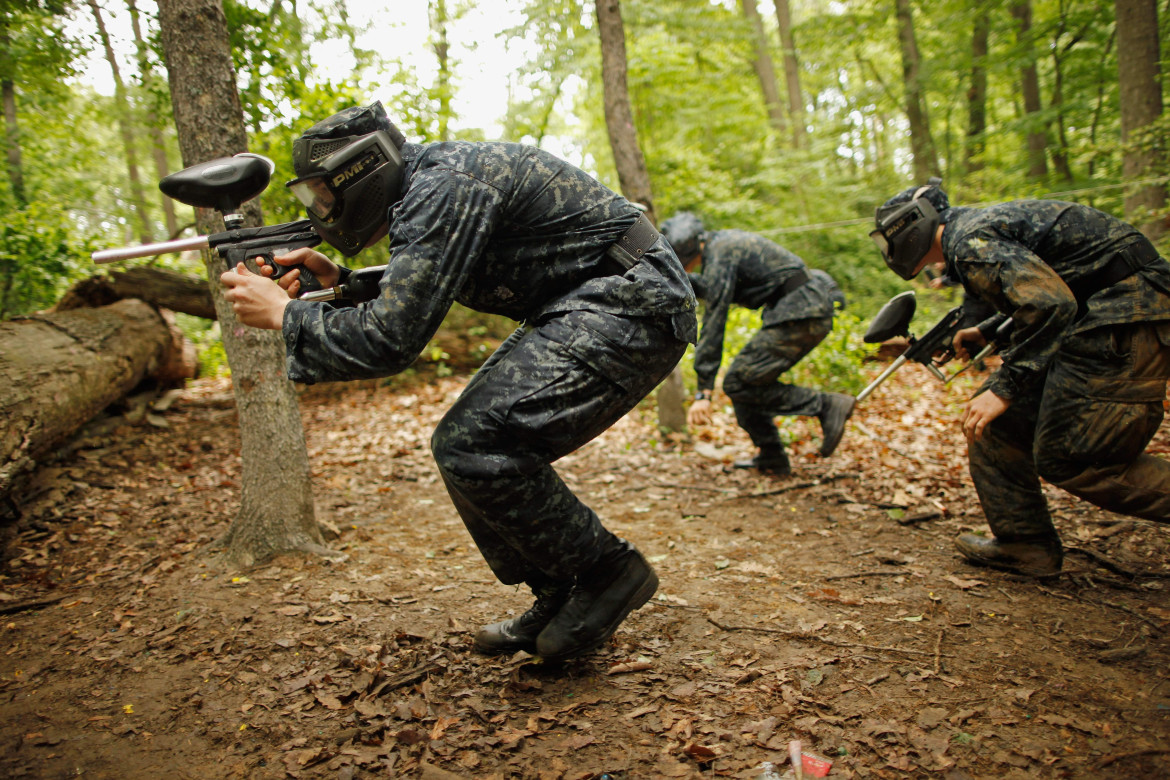 Who would pass up the chance to splatter their colleagues with paint? Find out who are the greatest warriors in the office.
The aim of paintballing is to eliminate opposition members by shooting them. This is an excellent team communication activity where organisational skills are tested in this very competitive activity. All equipment is supplied and an obligatory safety demonstration and talk is conducted.
Once in teams the various games are explained and the objective of each battle and game scenario such as, double flag, kill the captain and central flag and they take place in various playing zones of differing dimensions. The games are designed to be brief so the eliminated members do not spend too much time on the sidelines.
For more extensive corporate events, a buffet lunch can be organised for before or after the event or visit to a restaurant typical of the region.
This event can be organised for either the morning or afternoon, whether you are in Barcelona or another part of Spain.
Let's get started
Get in touch today to start your adventure with a free quote for this activity.
We recommend
You might also like these activities