Re-create Film Scenes
Our professional film makers will help your team recreate a famous film scene adapting it to your corporate objectives.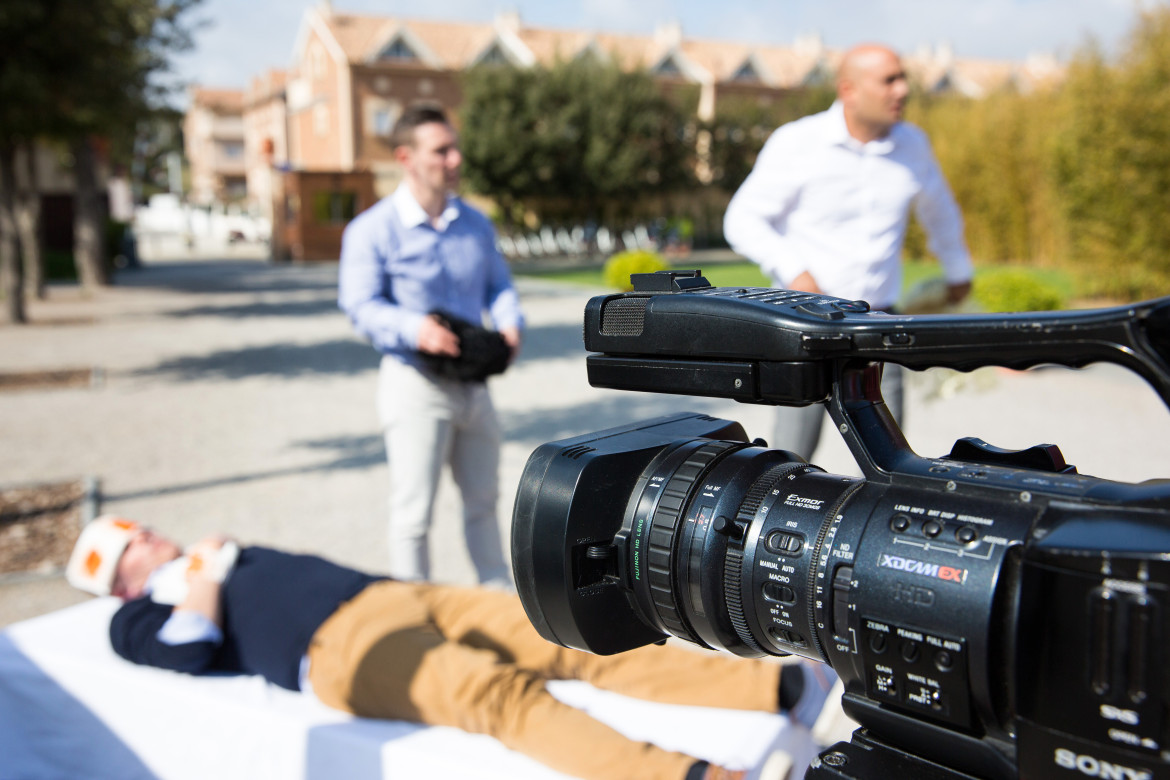 Recreate a famous film scene with the help of our professional filming team using Barcelona as the context.
Ideally you can incorporate your company's philosophy and products into the video participating in this original teambuilding activity, the participants will be divided into working groups. Each one will be then presented with the name of the movie and the famous scene they will be re-enacting. These can be chosen in advance by the company or given to each group at the beginning of the activity. Each team will need to carefully watch their clip to familiarize themselves with the scene.
In the pre-production process in which preparations are made for the shoot team members are assigned roles and locations are selected. Barcelona Adventure also provide props and items of clothing which can be incorporated into the films.
Under the guidance of our professional camera operators, which group will then film their scene incorporating all the preparatory ideas and showing off their acting skills.
Once filming has finished, the teams will explain how they want their movie scene to look by revising their filming. Have they filmed the movie scene in the right time sequence, or will the footage need to be cut and the running order changed? Do they need to add music to their scene, or do they want to go exclusively with their own dialogues? Once the editor is clear that he knows what the teams want, he will spend the rest of the day putting together the final proposals.
A great way to round off the day is to have an official viewing during the evening dinner where the group can vote on the best scenes. Oscars can even be awarded to the star performers.
Let's get started
Get in touch today to start your adventure with a free quote for this activity.
We recommend
You might also like these activities
Top pick