The Gaudi City Escape Game
Decipher the hidden locations, solve the clues to find the codes and discover the engima that Gaudi left for you. In this outdoor, interactive escape game activity you will visit and some of Barcelona's most famous modernist locations.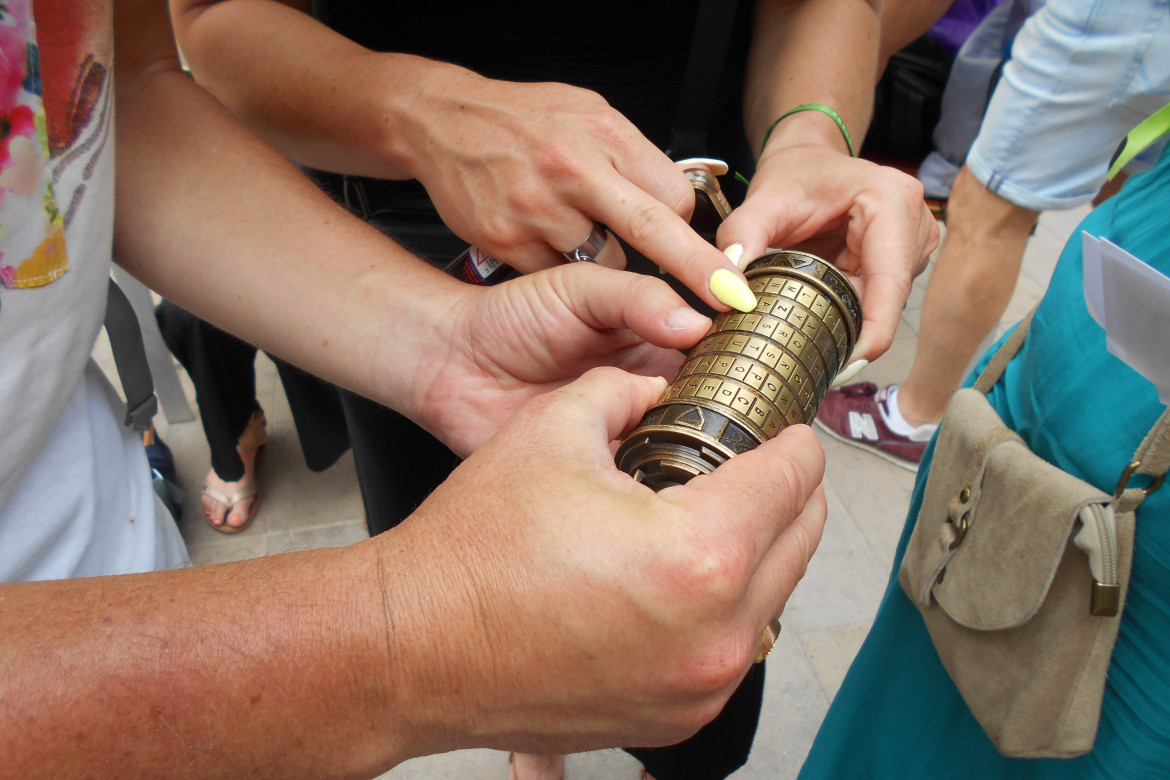 In Gaudí's city escape game, participants will learn about the life and times of modernist archtect Antoni Gaudi while completing in tasks in an attempt to open a cryptex and discover the word which was fundamental in Gaudi's life.
However, in order to open the cryptex you must solve the clues, puzzles and collect a selection of specific symbols left by Gaudi and the modernist movement as you visit various parts of historic Barcelona.
During the initial briefing, our team will provide each group with the cryptex, the tools, a roadbook, containing all the tasks, maps and the rest of the equipment needed to successfully complete the game. The activity lasts between 2 and 2.5 hours but the chosen route and strategy are left to the players to decide
The game is fun, challenging and suitable for people of all ages who want to discover more about some of Barcelona's most popular modernist sites, as well as some more mysterious hidden locations.
This activity is a change from the run of the mill tour and booking our innovative, interactive game allows you explore the centre of Barcelona in an original and informative way. The game is ideal for families, private groups and students as well as companies seeking an original, cultural and competitive teambuilding activity.
Let's get started
Get in touch today to start your adventure with a free quote for this activity.
We recommend
You might also like these activities
Top pick