You Play Flamenco
Divided into groups and under the direction of our flamenco teachers, participants will coordinate and create their flamenco rhythms.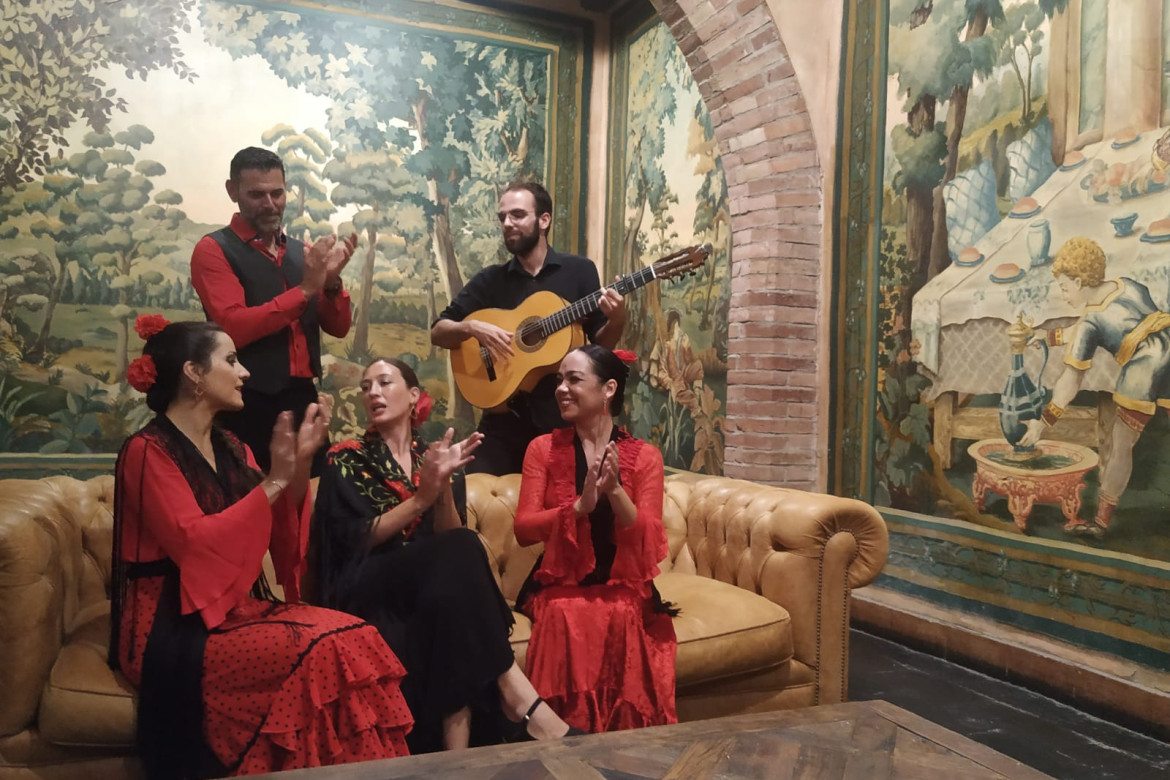 Volando voy, volando vengo vengo.
The language of communication: Listen, touch, dance, understand, enjoy… allow yourself to go with the flamenco's rhythms and share musical skills in a relaxed environment.
This workshop, led by professionals from the world of Flamenco, lasts approximately one and a half hours.
The aim is for everybody to construct a flamenco song by contributing interactively to its creation.
Participants will be divided into groups and under the direction of our flamenco teachers they will start to coordinate and create the beat of Buleria, one of the happiest rhythms of flamenco. To do that, the group will have some flamenco pumping boxes, djembes, castanets, shakers, heels and also body percussion.
Participants will then start to interact in groups. For example, a group that has been perfecting the percussion will be combined with another that has been using other instruments. Finally, the flamenco guitarist will be added as the final song begins to take shape. Once a certain level of synchronization has been achieved, teachers will work with "Cierre" (flamenco's rhythm more dynamic)
Logically, the finale involves total interaction as the smaller groups come together to create that unique flamenco sound, creating what is known as Jaleo.
This activity can is suitable for all levels, from those with no prior knowledge of Flamenco to those who have a base from which to work with. All the necessary props and materials are provided during the session, and it is possible to include some snacks (wine, ham and cheese for example) on request.
Let's get started
Get in touch today to start your adventure with a free quote for this activity.
We recommend
You might also like these activities
Top pick