Article posted July 21st, 2023
Bushcraft, the art of Survival
Our bushcraft and survival expert will give you a pleasant introduction to the most effective techniques to move freely in a natural environment. It will teach you how to build tools, shelters, set traps, tie knots…, and the best thing is that you will have to put it into practice!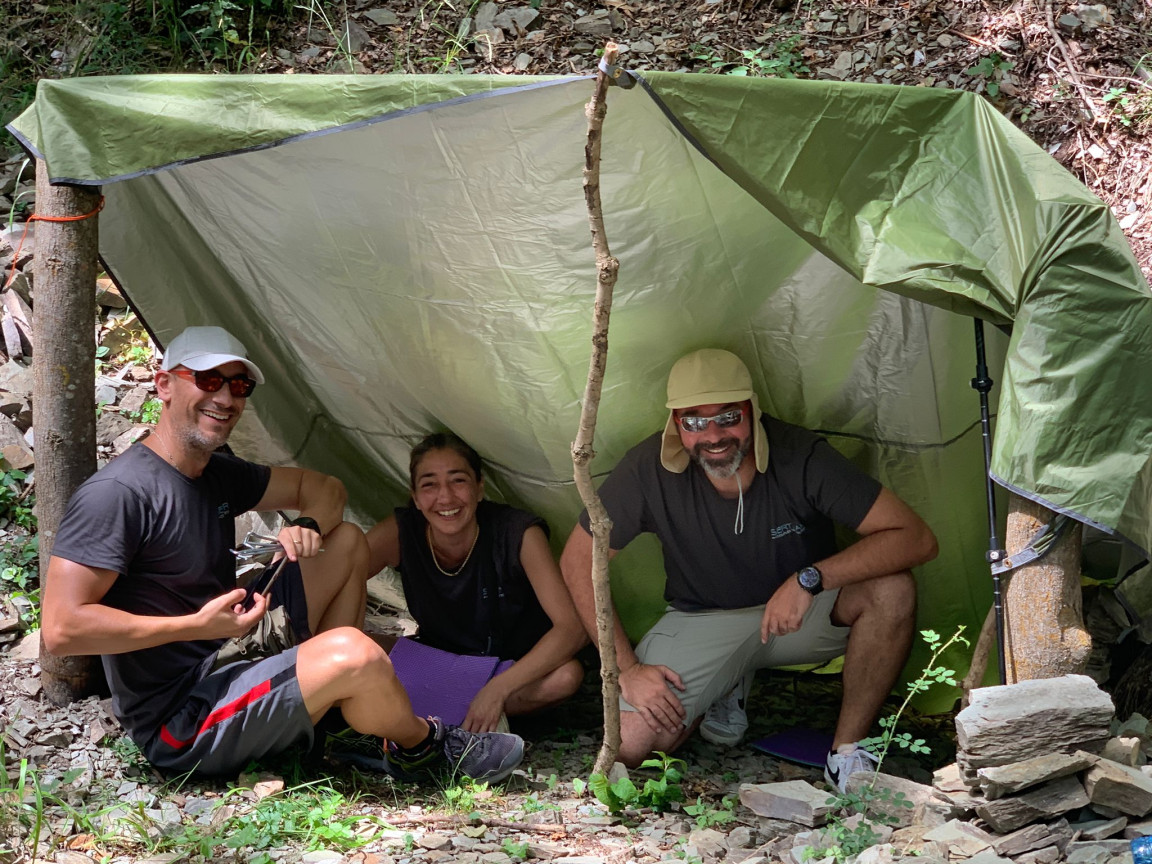 Are you ready to face the challenges of this sustainable teambuilding event?
In 2023 there is more and more of a move towards sustainable teambuilding, giving back something to the local community and respecting the local environment.
Today we are used to obtaining everything we need and want with a click of the fingers. You name it, water, food, comfort, heat and even luxury items but how would you cope in the mountains without any technical resources or everyday necessities? Would you know how to provide yourself with shelter, warmth, and food? Could you make a fire? Could you deal with an emergency?
If you and your team want to disconnect and return to the world your ancestors lived in, we recommend you take part this experience with your co-workers or a group of friends and put your skills and cooperation capacity to the test. The objective? Survive!
This activity is perfect for immersing yourself in nature and learning fundamentals for surviving in the environment in a sustainable and traditional way.
At the end of the theoretical part, our survival expert will propose a small challenge to assimilate the concepts learnt in an interactive way.
We are offering this activity in the beautiful surroundings of the Cerdenya region of Catalonia, home to some of the most dramatic landscapes in the whole of Spain. For companies with less available time, we offer a similar experience close to Sitges, in the Garraf hills.
Article posted July 21st, 2023
Continue reading
More articles from the blog