Espadrille Workshop
Our Espadrilles Workshop is a team building activity that combines learning about Catalan culture, making your own pair of traditional espadrilles, and enjoying a relaxing and informal atmosphere.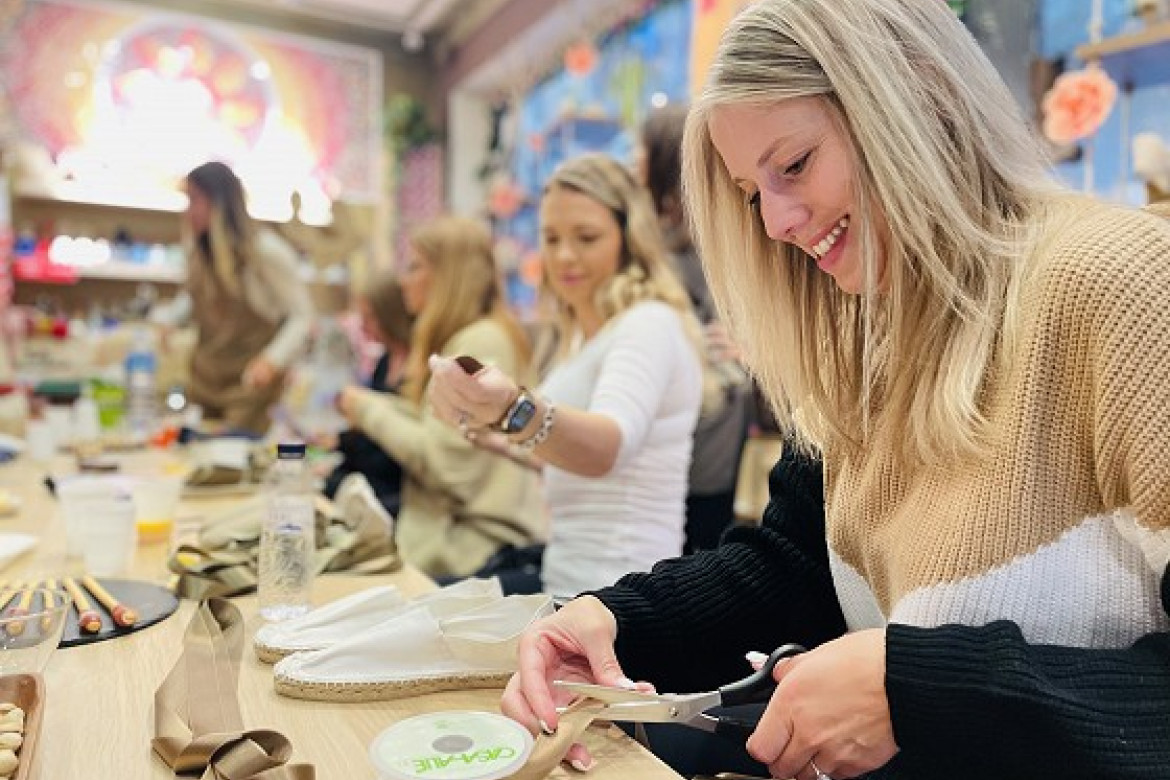 We start with a short, potted- history of espadrilles and the materials used to make them as groups discover the traditions behind the unique shoe design and how it has evolved from humble beginnings to become a fashionable trend today.
Under the guidance of our professional team, you'll then have the chance to make your own personalised pair by choosing the size, colour of the laces, and style. With more than 100,000 different combinations, you're sure to create a one-of-a-kind pair.
After stitching their own traditional espadrilles, the participants will learn different lacing techniques as they put the finishing touches to their espadrilles.
At the end of the workshop, each guest will leave with their own unique creation and a memorable experience of Barcelona to share with friends and family. This a unique event, and rare opportunity to create a wearable memory of Barcelona. The emphasis is on having fun in a relaxed ambience and to enable this, we include food and drink with the workshop.
We have a couple of city centre venues where the workshop can take place and can accommodate for groups of between 5 and 150 people. We can also bring it to an external site and organise the event there, providing the space is suitable and meets our requirements.
Let's get started
Get in touch today to start your adventure with a free quote for this activity.
We recommend
You might also like these activities
Top pick