Catamaran Cruise
The ideal maritime excursion for large groups looking for a sea-based activity and the chance to see Barcelona's skyline.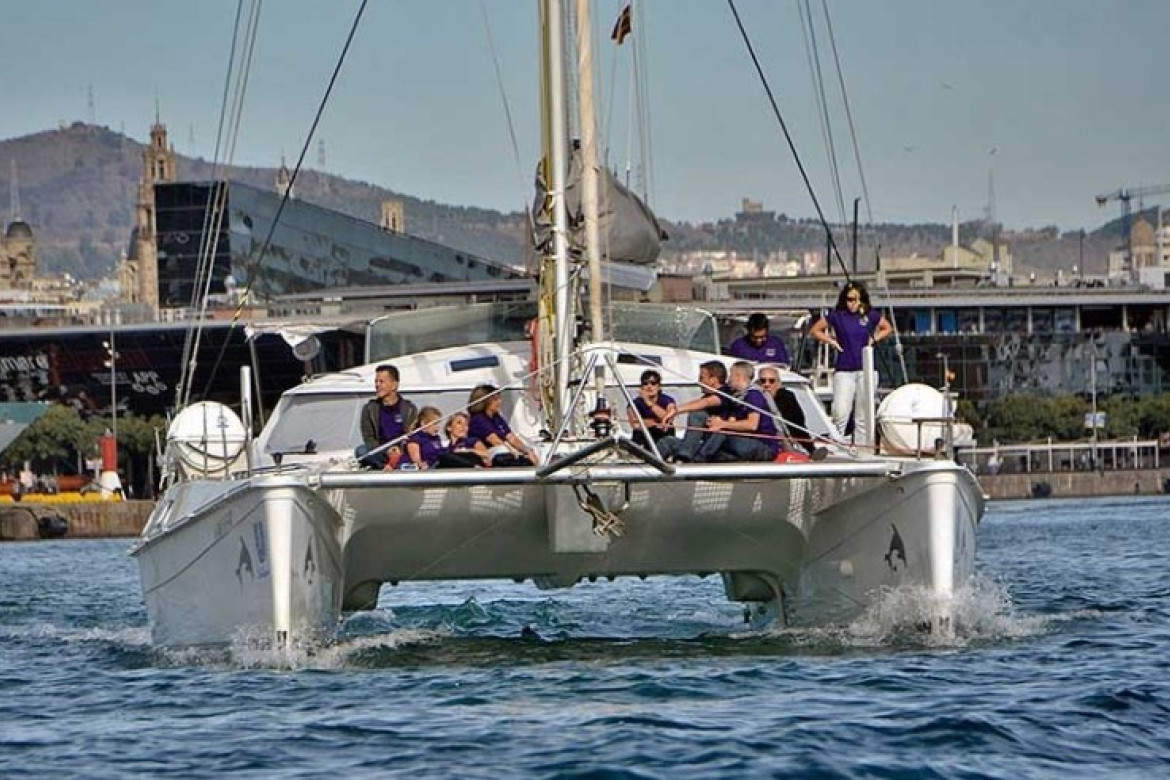 Ideal for groups looking for a relaxing sailing experience with the Barcelona sykline as a backdrop.
For many groups, a visit to Barcelona would not be complete without a nautical event and if the sailing regatta is not to your taste, then the more sedate Catamaran cruise maybe more to your liking.
We can offer excursions for groups of up to 80 people and they can last anything from a couple of hours to a full day.
The elegant design of these boats, along with stability and a very professional crew will give you the opportunity to experience sailing in the Mediterranean in comfort and security whilst enjoying views of Barcelona from the sea.
We can also arrange the catering for your group which could consist of anything from a simple finger buffet to an onboard, gourmet lunch. Furthermore, if you wanted to give your event an interesting twist, we can offer wine tasting during the excursion, where the group will be entertained by our own qualified sommelier.
There is also an option to contract a musical group to entertain the clients during the trip. All events are tailor made and the catamarans will be booked exclusively for your booked during the contracted period.
Let's get started
Get in touch today to start your adventure with a free quote for this activity.
We recommend
You might also like these activities
Top pick