Catapult Building
This activity involves design, communication and teamwork in order to construct the ultimate catapult. This activity can be incorporated into a multi-activity day such as the Olympic Games or other design workshops.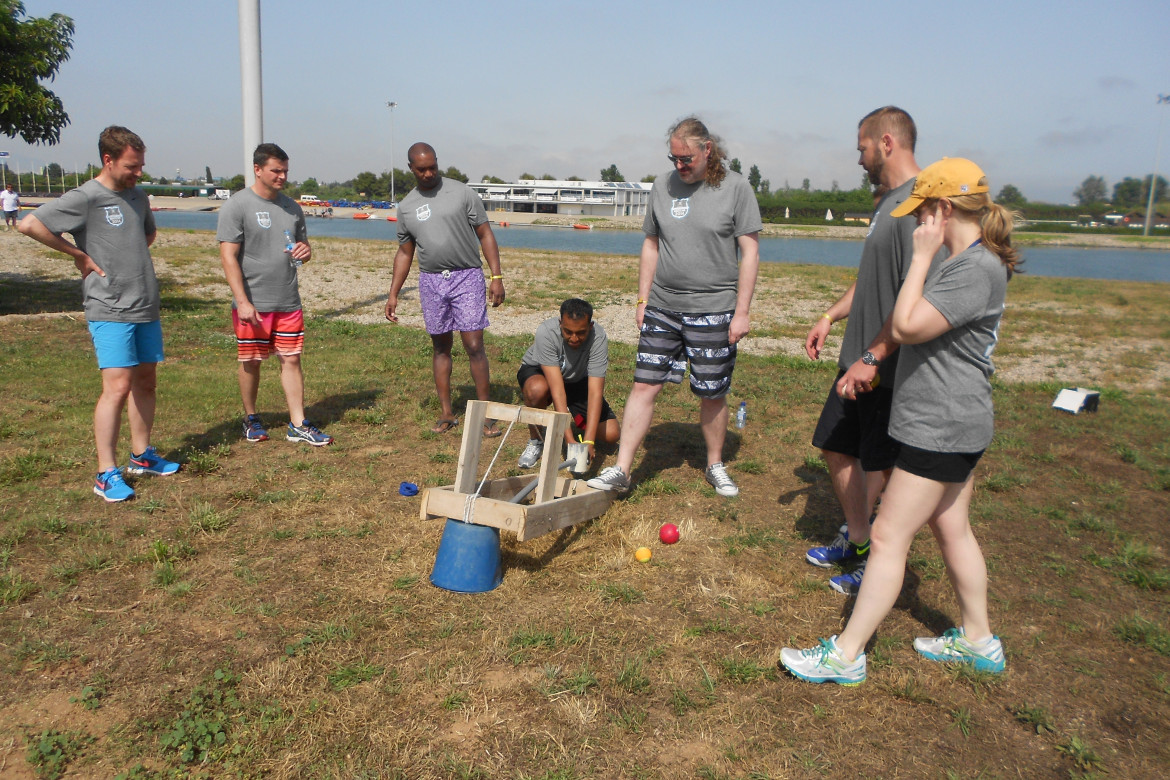 The Catapult Game requires groups to design, construct, test and ultimately fire their Catapults in a series of tests that will take place in a competitive finale.
Each team will be given an identical set of materials from which they will need to design and later construct a large Catapult or Trebuchet. As an ice breaker the teams will be asked to inspect their equipment, although they will not be allowed to touch any of it at this stage. They can, however, make preliminary sketches, brainstorm and formulate initial ideas.
When this whistle sounds, the fun really starts as the teams can access their materials and start to construct their catapults. The approach of teach team will be different and certain modifications to the initial plans are inevitable as each group works towards the final construction.
During the final stage and in an entertaining finale, the groups will fire their catapults together in a series of tests. Not only will distance be tested but also accuracy and
precision. To maximise participation, all the team members will be obliged to fire the Catapult and take part in the final tests.
Once the tests have been completed, the points will be counted, and the winning team presented with their prizes. This is an exhilarating and competitive activity ideal for both small and large groups looking for an exciting team challenge.
Let's get started
Get in touch today to start your adventure with a free quote for this activity.
We recommend
You might also like these activities
Top pick