Kitesurfing
This is a fun activity and an increasingly popular watersport that is ideal for all standards and ages.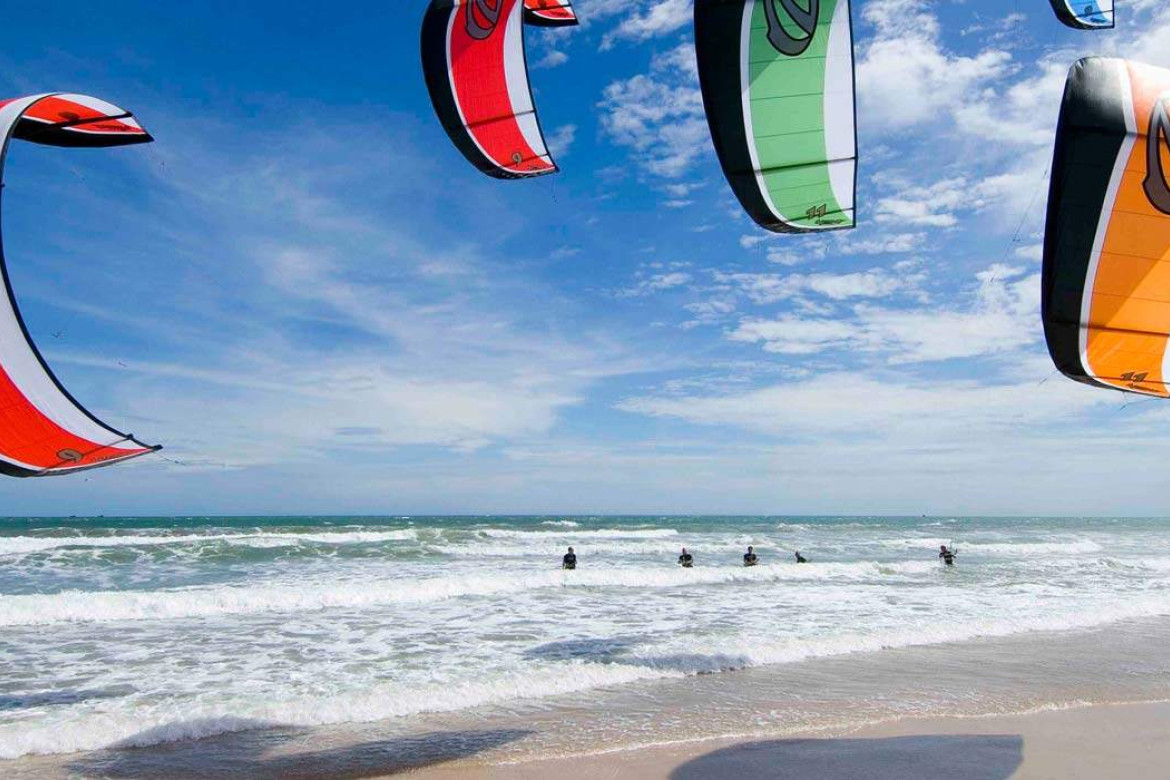 Kite Surf the waves and make spectacular jumps in this new exciting adrenaline based water sport.
Kitesurfing is now one of the most exciting and fastest growing watersports. Although considered an extreme sport it has become much safer and easy sport to learn and is practiced all over the world.
Kitesurfing is a combination of wakeboarding, windsurfing, surfing, and paragliding. This activity is an introduction to the sport so you can discover for yourselves how much fun it really is.
Our qualified instructors show you the basics and an explanation of the equipment. The group then learns how to deploy and control the kites before heading out to shallow water with the board.
This is an extremely fun activity and is ideal for those of mixed standards and all ages.
Let's get started
Get in touch today to start your adventure with a free quote for this activity.
We recommend
You might also like these activities