Bubble Football
Bubble football is fun teambuilding activity that the whole group can enjoy. Bump into your friends and colleagues at will. This activity can be incorporated into a multi-activity day such as the Olympic Games.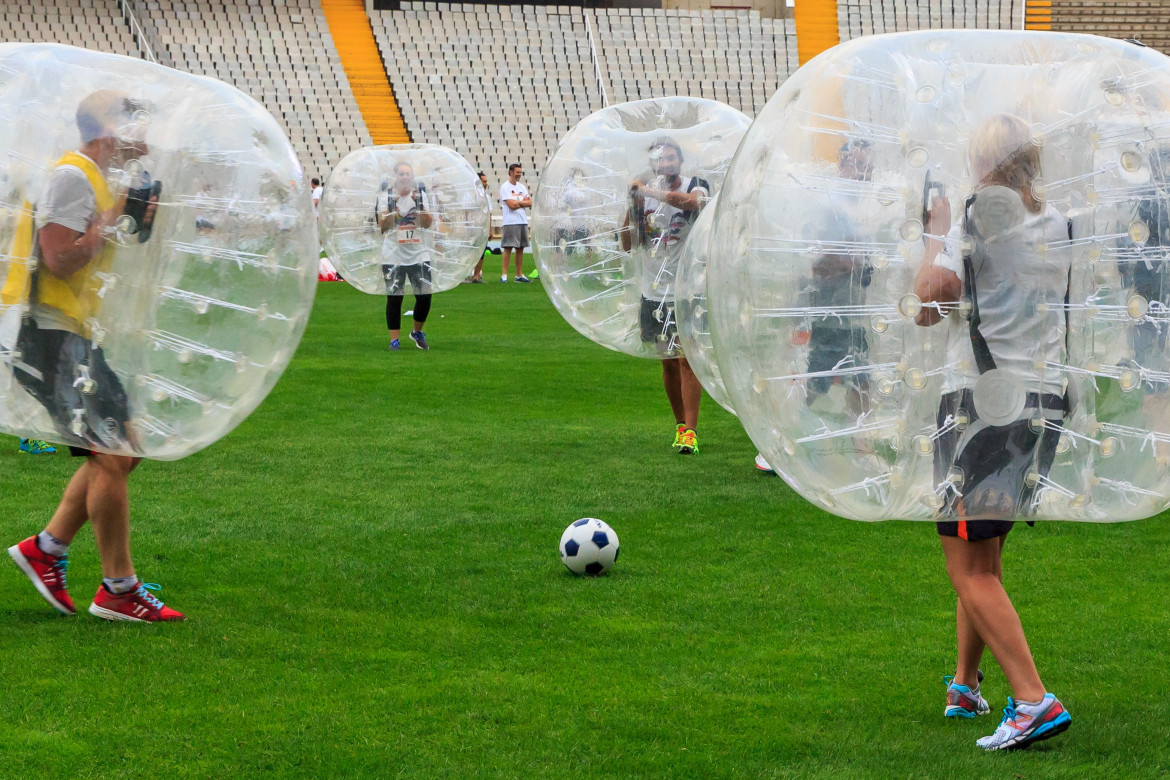 This is a unique and entertaining event that can work well with both large and small groups and that can also be incorporated into a multi- activity day such as the Olympic Games.
This is football with a twist, where team strategy is more important than the ability to play football. Teams will be formed and take part in a football match, where the aim will be to score as many goals as possible. So far so normal. However, each player will be wearing a large bubble which makes movement a little more difficult and allows for some interesting confrontations as players bump into each other and try to knock over their opponents.
Bubble football is fun, entertaining and allows companies to relax and unwind after a seminar or meeting. Furthermore, it is completely safe as the bubbles are strong and any impacts from collisions are not noticed.
In an extension to bubble football, we can also organise bubble races and relays, bubble challenges, bubble bulldog and even bubble sumo.
Bubble football also works very well as part of a bigger event such as The Barcelona Olympics or a Multi activity.
Let's get started
Get in touch today to start your adventure with a free quote for this activity.
We recommend
You might also like these activities