Flamenco Workshop
Experience for yourself the great Flamenco tradition in Barcelona and be immersed in this world with our Flamenco workshop.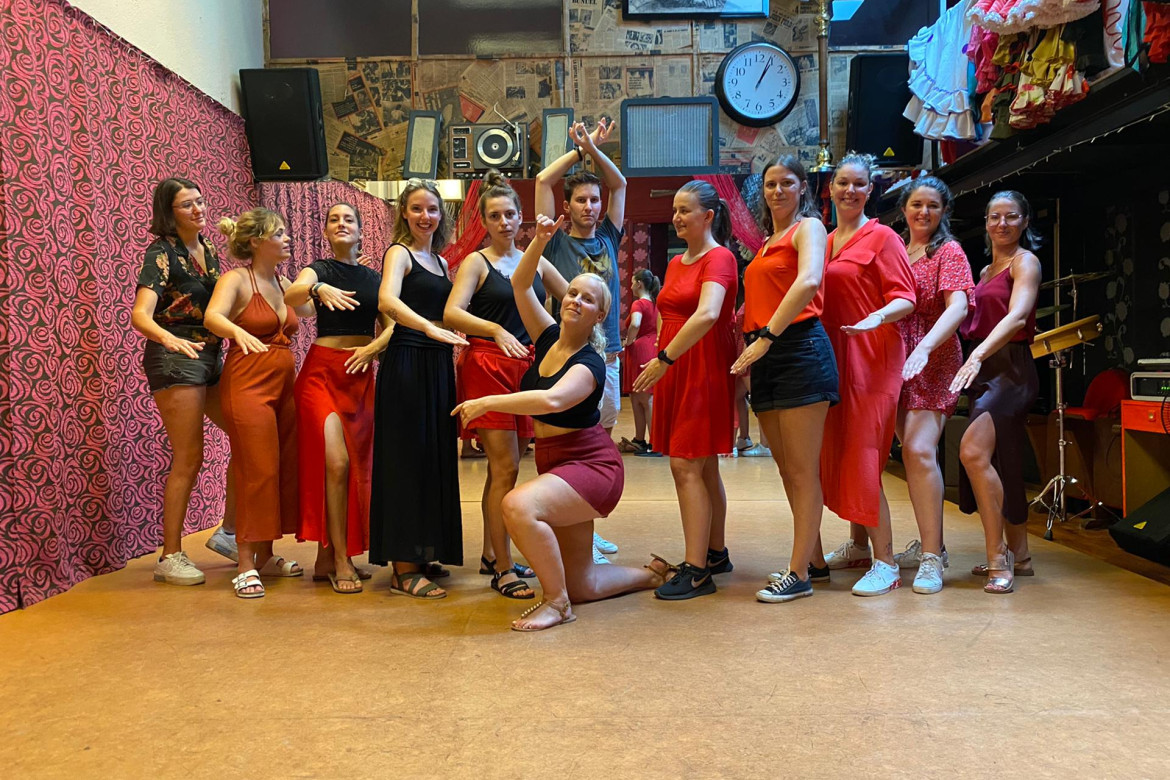 Jump into the culture of Spain by learning the basics of the country's most passionate dance.
Flamenco is a Spanish art form that typifies the south of Spain and consists of dancing, guitar playing, singing and hand clapping. Flamenco originated in the 1760's and is thought to be influenced by the Gypsies (Gitanos) in Andalucia, in addition to the Muslims who occupied Spain throughout several centuries. There is also a great Flamenco tradition in Barcelona and in this workshop, we introduce you to this world.
This initiation into the World of flamenco is a novel way of working together in a team. In these entertaining 60, 90 or 120 minute workshops you will learn the basic flamenco dance moves and practice together with a simple choreography under the guidance of your expert teacher.
Alternatively, you can learn and enjoy Flamenco without leaving the comfort of your own chair as you learn about palmas – the hand clapping rhythms fundamental to the Flamenco music. During the workshop you will learn and practice the various clapping rhythms to the accompanying music.
We can also take the Flamenco workshop to your hotel or restaurant, where is makes an excellent pre-dinner activity.
Let's get started
Get in touch today to start your adventure with a free quote for this activity.
We recommend
You might also like these activities