Bike, Cava and Wine Tour
This is a relaxing cycling activity that will take you through stunning countryside and give you a fine lunch!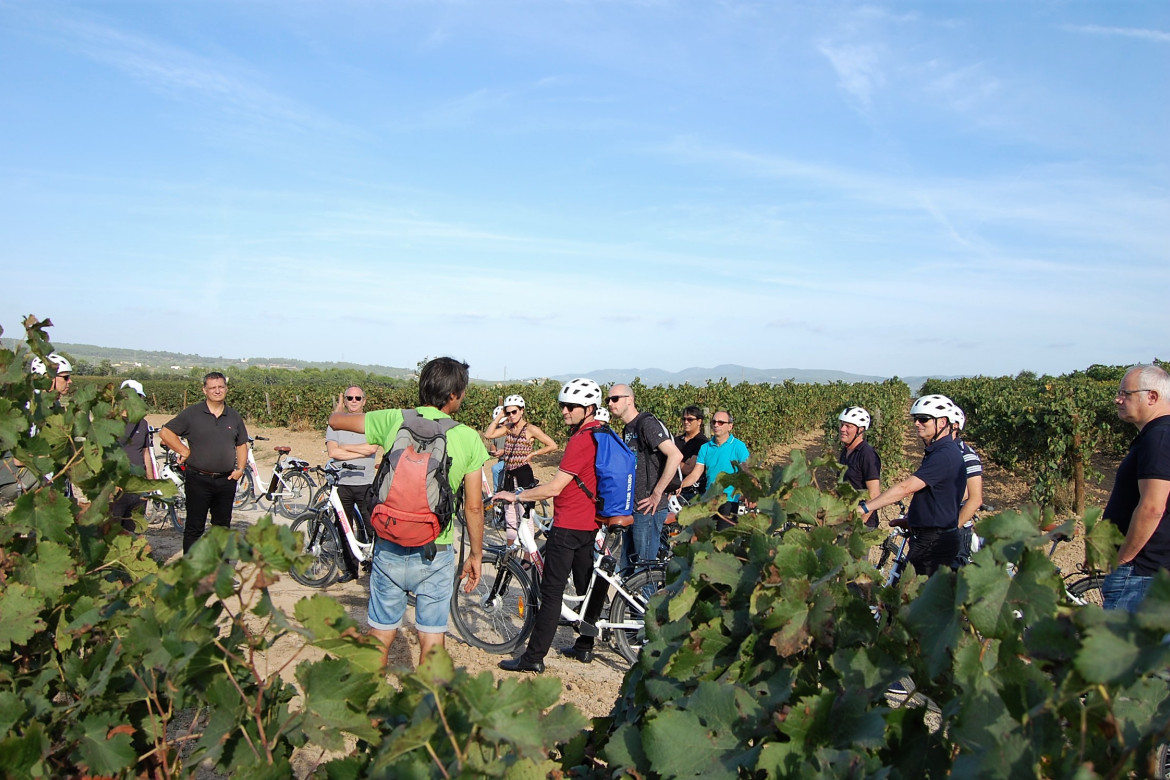 Discover the most beautiful and important wine and cava region of Spain as you pedal through the Penedès vineyards.
The Penedès is one of the most innovative wine region of Spain producing not only 95% of Spain's Cavas but also excellent white wines, bold roses and complex, fruity reds.
We like contrasts and look forward to introducing you to traditional and innovative Cavas and wines, small family wineries and bodegas and lots of beautiful wine country. You are transferred to the heart of the Penedès wine growing region to begin this tour on bike and enjoy the wonderful countryside.
During the day you will visit a castle, a Romanic church, 2 vineyards and stop for a traditional Catalan lunch. You will also be able to appreciate the spectacular views over the Penedès and Montserrat Mountain.
The cycling is undemanding and suited to all levels and ages and you are accompanied by an enologist who will provide expert knowledge throughout the day.
Let's get started
Get in touch today to start your adventure with a free quote for this activity.
We recommend
You might also like these activities
Top pick

Top pick