GoCar Tours
Go Cars are an original and interactive way to explore Barcelona.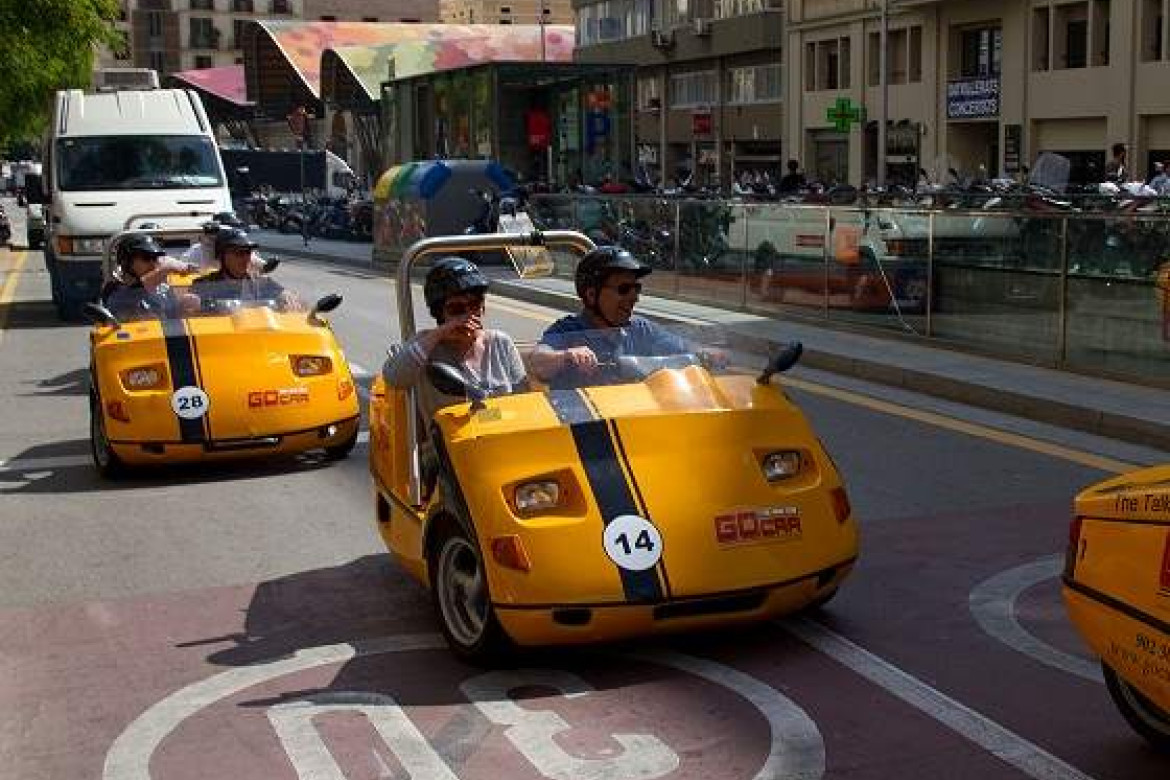 Looking for a different and original way to discover Barcelona?
Now available in Barcelona, the GoCar is a novel and exciting way to explore the city's sites. These yellow convertibles have a built in GPS system, auto directions and descriptions of the places you want to visit.
The advantage of these machines is that they are completely autonomous which means you can take them wherever you want to go without following a particular route.
The cars also have their own personality will tell you a few amusing anecdotes during your excursion. Being easy to park means that you can also spend more time at a favourite spot to take photos or have a drink.
For larger groups we organize exclusive tours with their own specialist guide and a tailor-made route. For the more adventurous, we can also incorporate these machines into treasure hunt activities or gastronomic events.
Let's get started
Get in touch today to start your adventure with a free quote for this activity.
We recommend
You might also like these activities
Top pick