Chocolate Tasting
Chocolate is happiness that you can eat together with your team.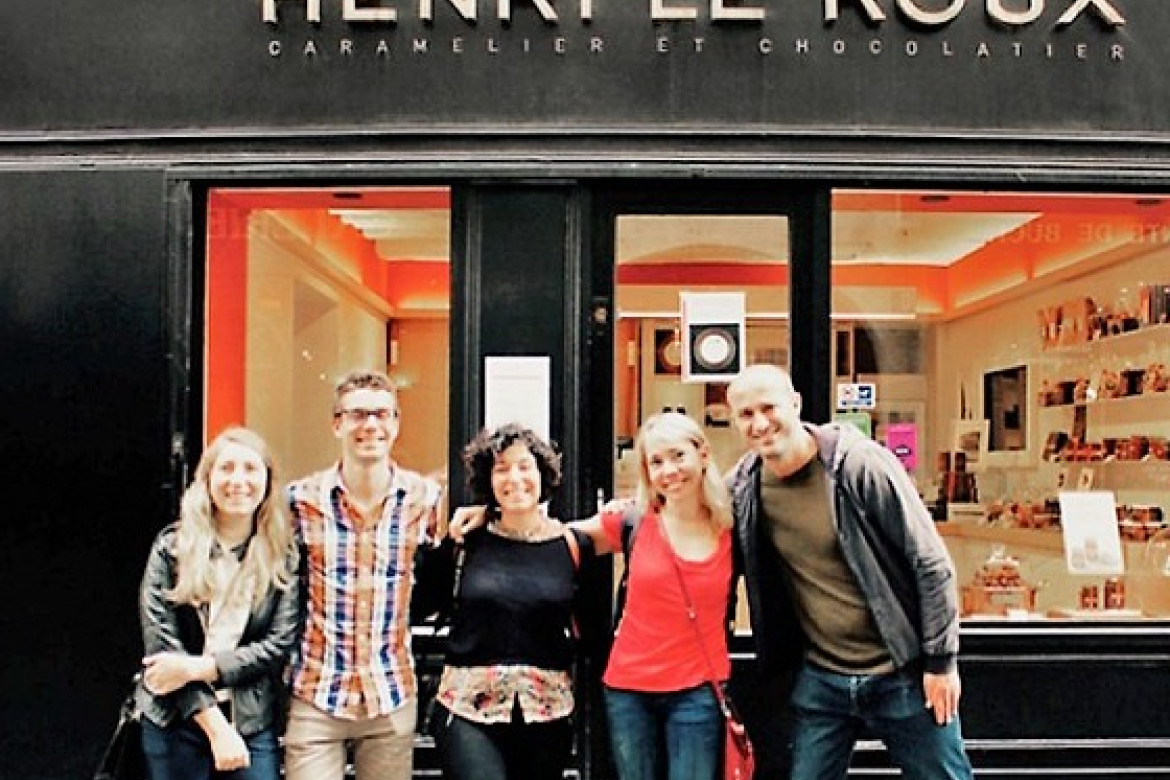 Bring your team together and discover the world of chocolate in our interactive workshops, which are also available virtually.
Sharing the chocolate either in person or as a virtual experience for those groups who are still unable to meet up in traditional fashion, will help your team bond together. These one-of-a-kind tasting events are hosted by one of our chocolatier specialists who have many years experience in the field of chocolate, right through from the production to its consumption. As a result, the participants learn not only the science and art of tasting but how chocolate is produced and crafted; there is a story behind every bar of chocolate that you eat. It's a brilliant way to learn about chocolate in the company of your friends and colleagues and also one of our most popular Christmas company events. We can be flexible with timings and the sessions can take place in English, Spanish and French.
From 2021 we are also offering Chocolate tours in Barcelona, wine and chocolate tasting sessions or even matching chocolate with spirits. We can supply you with information on these specialised events on request.
Let's get started
Get in touch today to start your adventure with a free quote for this activity.
We recommend
You might also like these activities