Raft Building
Teams need to design and construct a raft that will get them over the lake. Communication planning and teamwork is required to survive this challenge.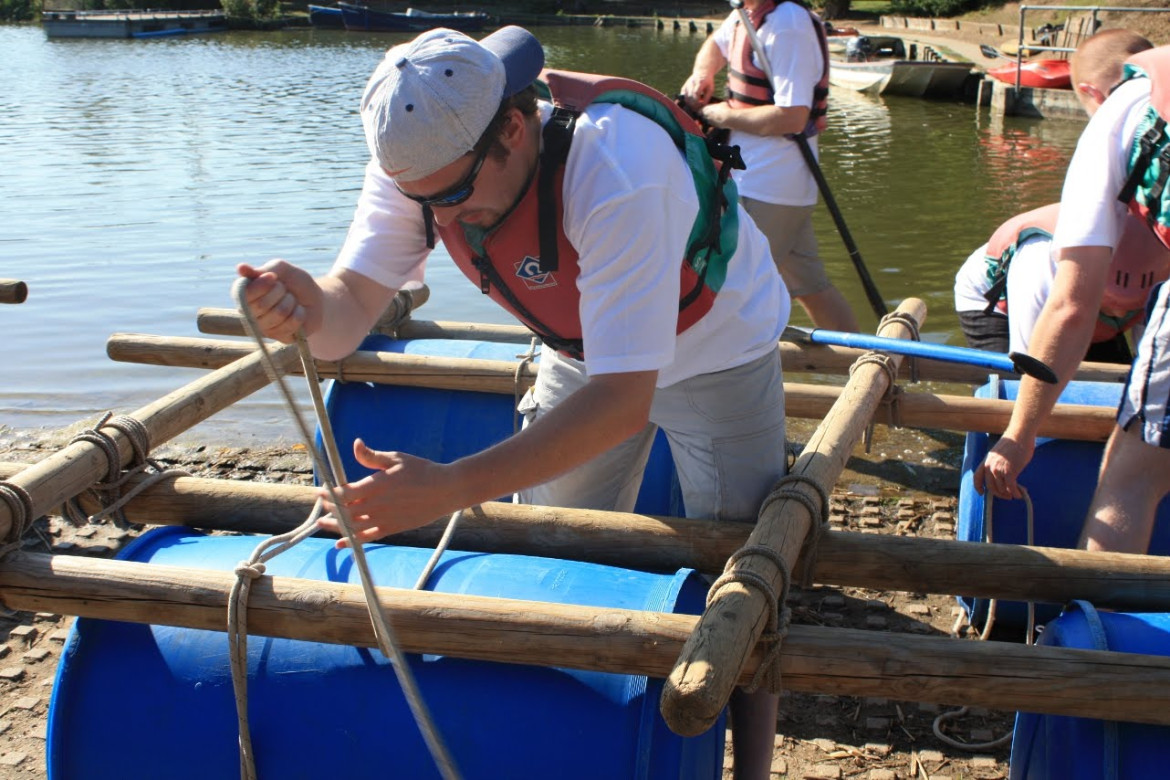 Sink or swim with your teammates in this competitive and creative activity.
A competitive, entertaining activity where working under pressure as part of a team is essential for success. We divide you into teams for some basic training on tying knots and a safety talk before letting you loose.
There are logically 2 parts to this event, the building and the racing and it is how teams adapt to the various physical and logistical challenges of the activity that are the key to success.
There are no special skills required to do this event, just the ability to direct your skills in an appropriate way. We provide all the building equipment, the life jackets and a safety launch just in case and can also arrange transport to the beach. The winning team, which is first to complete the course with all of its team members aboard, receives a prize.
This activity can be combined with other nautical events and there is also the possibility of organizing a post paella lunch afterwards.
Let's get started
Get in touch today to start your adventure with a free quote for this activity.
We recommend
You might also like these activities