Vineyard Tour
Enjoy an interactive tour of the vineyard and learn about harvesting, fermentation and bottling, plus a tasting itself, of course!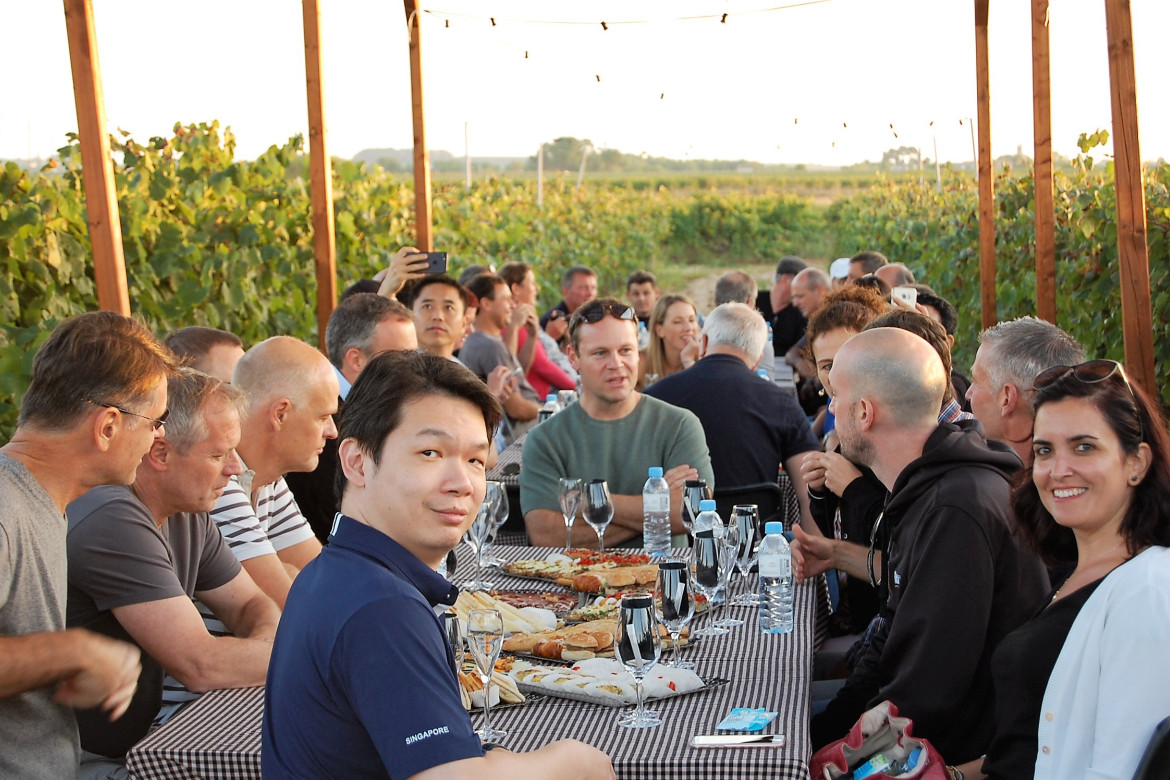 This activity allows the group to discover the wine making process in the Penedes region which produces some of the best wines in Spain.
We pick you up from your hotel and take you to the internationally renowned Vineyard Torres in the Penedes region some 40 minutes to the south of Barcelona, Spain. During the wine tour, the guide will give a brief introduction to the wine and cava growing region that you are driving through in order to familiarise the clients with the area.
After the initial welcome and check in you are taken on a one-and-a-half-hour interactive tour of the vineyard during which the whole process, from the harvesting of the grapes, through fermentation to the actual bottling and tasting itself, is explained.
Once the tour has finished everyone has the opportunity to sample some of the vineyard's best wines which are accompanied by some light snacks and explanations about the labels you are drinking. There are 4 wines to try, a white, rose and 2 reds.
Torres is also one of Spain's most well-known brandy producers and groups are also given the opportunity to sample their 20-year-old prize winning cognac.
Clients will also be given time to visit Torres's extensive shop where they can seek out some of their favourite labels.
For groups who choose to do this tour in the morning, lunch can be arranged afterwards in a traditional rustic restaurant typical of the region, where groups get the chance to eat una parillada de carne, a selection of meats cooked on wooden barbecues.
Let's get started
Get in touch today to start your adventure with a free quote for this activity.
We recommend
You might also like these activities